Hey girl, congrats on your man putting a ring on it!
It's a pretty big deal, am I right?! OMG YAY!!!
So now what??? He did the whole proposal thing, in possibly the cutest way ever... And now you are left with a rock on your hand, 250 likes on a social media post and no idea of what comes next.
Hands up if that is you, right now!
This was me about a year ago so I can totally relate! It didn't quite happen in the typical "proposal" way - it was a text message from Nick saying "let's get married before we buy a house, call the venue and see what they have left for this year!" - but the end result was deciding it would be a good idea to get married!
(Hey that's us!)
So this is going to be one of the most overwhelming times of your life... like ever.
Be prepared for all of the questions and none of the answers; When are you getting married? How much was the ring? How did he propose? What venue? What dress? Are you having an engagement party? Am I invited? Can I invite my dog?..
Meanwhile you are still staring blankly at the wall, trying to come to terms with the fact that you are getting married!!! And while you are BEYOND happy, and I mean ecstatic, like OMG!
You are starting to freak out.
Like holy crap!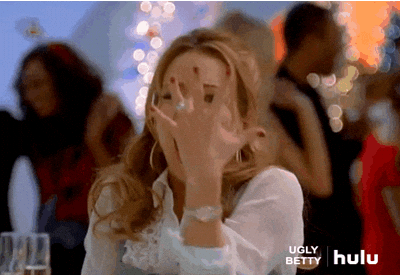 So obviously, once the 'just engaged' excitement dies down a bit, it's worth having a discussion with your new fiancee (eee yay fiancee!) and get started on planning your wedding!
Now there is so much planning involved with a wedding, and let's be honest, unless you've done this before, you likely have NO IDEA WHERE TO START.
If you google "where to start with wedding planning" - yes I like google.. - it has all the answers.
Google will tell you to:
1. start a wedding inspo folder
2. work out a budget (?)
3. decide on a wedding party & guest list (?)
4. pick a venue & date (?)
5. book a celebrant & photographer
6. etc etc you get the idea...
So, try answering these 3 questions and you might actually end up with a solid idea of what you both want the day to look like; a game plan, a date (ish) and a less stressed bride! (because trust me, even if you are a calm person, you will stress over this wedding!)
1. who do you want and need at your wedding, to make it the most amazing day of your life?
2. where do you want to get married - not necessarily a venue, just identify an area - do you want to get married in your hometown or a destination?
3. what is an approximate amount of money you think you could realistically budget for the wedding?
(this is us on our wedding day! photo courtesy Luke Middlemiss Photography)
Who - The Guest List
If you make a list of people you NEED at your wedding; the people that you just can't imagine the day without; I think that is the best place to start.
p.s. we used EasyWeddings.com to keep a track of our guest list and numbers
Where - The Location and Venue
Luckily for any local brides, the Sunshine Coast is a HUGE wedding destination, and there are wedding expos and open days on, pretty much every other weekend. The Bride's Tree is a great resource for local wedding info and I know they have a great little venue guide! CLICK HERE
(unfortunately it was released after our wedding so I don't have a copy of it, but it sounds awesome and includes lots of prices and pictures for you to compare venues!)
How much - The Budget
Okay this one is important...
But also, oh my god how good is google?!
Type in "plan a wedding budget" and the first link we got was EasyWeddings.com
Can I just say "Hallelujah" to this site! Defs go check out their budget planner!
Make sure your budget is realistic. Ask if your parents want to contribute.. also consider if you want their contribution. Ensure you know how much money you could comfortably put away every week if you don't already have money stored away "for a rainy day," start saving!
Also, be very aware, that you could end up blowing your budget at any given time.
See this blog post below from She Said Yes to see just how real it can get!
http://shesaidyes.co.nz/how-much-does-a-wedding-cost/
Budget done! Tick the box.
Ta da! You're engaged and now, have a bit of an idea of what to do next!
As a Sunshine Coast Wedding Photographer, the wedding industry was pretty familiar to me, but I'll tell you what - it's SOO different when it is your own wedding you are planning! Wow!
Start a guest list.
Discuss a budget!
Decide where you want to get married!
**HAVE AN ENGAGEMENT PARTY**
Go to Open Days and Expos! Research the venues! Talk to vendors!
Try and work out a date, or a month or even just a year; make it a reasonable time frame for YOU and YOUR FIANCEE!
*Book a Sunshine Coast Wedding Photographer* cough cough we're probably available!
Most importantly, enjoy being engaged, enjoy planning the wedding, and at the end of the day, make sure it's going to be the perfect day for you two to start your new journey -
and have the best day of your life!
(Oops us again! #husbandandwife Photo Courtesy of Luke Middlemiss Photography)
We aren't wedding planners, but definitely have experience in the industry! If you would like to pick our brains about vendors, how we did it or what to do next please contact us via our website, email or comment below!
And CLICK HERE if you want to WIN a FREE Engagement Session!
Until next time xx
Kate