Hey girl, congrats on your man putting a ring on it!
It's a pretty big deal, am I right?! OMG YAY!!!
So now what??? He did the whole proposal thing, in possibly the cutest way ever... And now you are left with a rock on your hand, 250 likes on a social media post and no idea of what comes next.
Hands up if that is you, right now!
This was me about a year ago so I can totally relate! It didn't quite happen in the typical "proposal" way - it was a text message from Nick saying "let's get married before we buy a house, call the venue and see what they have left for this year!" - but the end result was deciding it would be a good idea to get married!
(Hey that's us!)
So this is going to be one of the most overwhelming times of your life... like ever.
Be prepared for all of the questions and none of the answers; When are you getting married? How much was the ring? How did he propose? What venue? What dress? Are you having an engagement party? Am I invited? Can I invite my dog?..
Meanwhile you are still staring blankly at the wall, trying to come to terms with the fact that you are getting married!!! And while you are BEYOND happy, and I mean ecstatic, like OMG!
You are starting to freak out.
Like holy crap!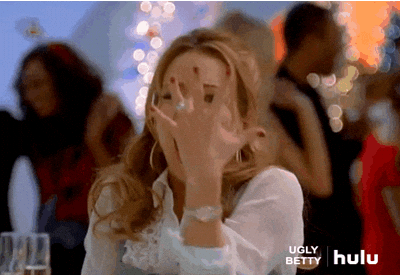 So obviously, once the 'just engaged' excitement dies down a bit, it's worth having a discussion with your new fiancee (eee yay fiancee!) and get started on planning your wedding!
Now there is so much planning involved with a wedding, and let's be honest, unless you've done this before, you likely have NO IDEA WHERE TO START.
If you google "where to start with wedding planning" - yes I like google.. - it has all the answers.
Google will tell you to:
1. start a wedding inspo folder
2. work out a budget (?)
3. decide on a wedding party & guest list (?)
4. pick a venue & date (?)
5. book a celebrant & photographer
6. etc etc you get the idea...
<