Family photography sessions are like shooting stars!
No, not really.
How about a ...
I'll get back to you.. Anyway, the outcome can be stunning!
The end product is an album of beautiful images full of loving memories and the photos are something you and your family can always cherish.
*As long as you look at the photo and don't think about the crying baby, the arguments for brother and sister to hug, the reluctancy dad/hubby had to even be in the photo, the amount of effort it took to do your hair and makeup etc etc etc!
Okay so it's kind of like cooking a cake! You have to put a little bit of time and effort into the preparation of getting all the ingredients ready and the putting it all together can be messy, but at the end you are left with a delicious cake! (well hopefully)
Just like cooking a cake, you have to put a bit of time and effort into the preparation of a family portrait session! Apart from bribing the kids to behave - and maybe dad - the clothes that you wear are the biggest factor to co-ordinate in a photoshoot!
Here is why:
These photos could potentially be plastered over the walls, social media, phones etc - they are going to be everywhere! So it's a good idea to wear your "going out" shirt, instead of your ratty gym singlet.
We always suggest to dress like you are going out to a fancy restaurant.
Yes casual clothes might feel better, but that 30x40 inch canvas on the wall is going to be less embarrassing when you are dressed to impress!
*disclaimer: we live on the Sunshine Coast which has a VERY relaxed vibe, all of the time, so our "fancy" might be different to yours if you live in the city, but we don't judge, wear what you please, or bring a few options for us to help you pick from!
Picking "shades" of one colour is super complimentary to everyone in the family, and really provides some contrast in the whole group photos!
We always suggest blue, because it is not a harsh colour and there are so many shades of blue available at the shops!
Alternatively you can do the old "denim & white!"
While this seems like a bit of an old fashioned photography suggestion, it's actually one of the best options, because it's easy and has a timeless look - which is great for anyone who doesn't want to have to repeat the portrait session in a year or two!
You could also opt for white and black, black and grey, white and grey, grey and purple, pink and purple etc etc, it is really up to you and what you think will suit your decor at home (if you plan on putting photos up for display)!
One rule that we try to suggest you stick to is NO PATTERNS for more than one person.
So basically its fine for one person to wear patterns, but after that it's not ideal! In group photos it means we have to spend more time shuffling people around so the patterns don't clash and also depending on body shapes, patterns are not flattering!
The last part to co-ordinating your portrait session is to be mindful of how you will look in the photos!
We do not spend 147 hours retouching every hair follicle off your arm, so if you think they are hairy; wax them , shave them or wear long sleeves.
If you think you have a muffin-top going on with the jeans... maybe don't wear them, opt for a dress.
If you don't like your hair up... don't wear it UP!!
There is only so much photoshop can do!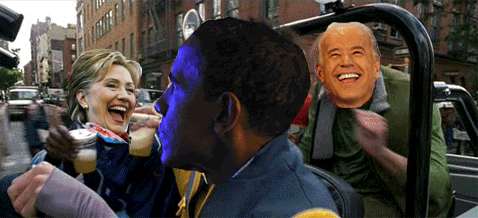 We promise to make you look as good as humanly possible, we will pose and direct you and make sure you have fun!
So you just have to turn up looking a million bux!
Until next time xx
Kate & Nick
Pointe Shoot Love Photography
Sunshine Coast Wedding Photography
Sunshine Coast Photographer
Sunshine Coast Dance Photographer